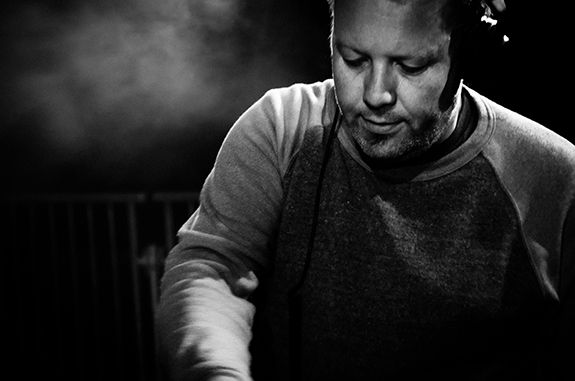 FACEBOOK / SOUNDCLOUD / MIXCLOUD
Dj Mellow is a brussels based dj/musician/producer/party-promoter with over 15 years of experience both in his country of residence and abroad. He's always, and always has been, on the look out for the newest developments in electronic music.
Addicted to the legendary Bocaccio club in his teens, he quickly gets addicted to the bass heavy sound of new beat and acid house. This makes him decide to leave behind the butchery of his father and to dedicate himself to the art of spinning records. In the early nineties he's fascinated by the whole acid jazz-trip hop movement and the then emerging big beat -early breakbeat- uk garage scene.
Alongside his activities as a dj, he starts to develop as a percusionist. After a few transcendental percussion sessions in dark & smoky cellars, his interest in all things tribal arises. He takes a special interest in all forms of music from latin america & africa. His work as a musician/percussionist influences his choices as a dj and (vice versa) his dj-ing influences his work as a musician. This leads him to highly original choices in both careers. He's been a part of Don Fiasko since 1998 and of the Peas Project since 2004. Being a creative motor within both projects leads him to develop his skills as a producer. He co-produced their last album 'Power & Romance'.
He recently started producing and remixing under the name DJ Mellow. His first official release will be the remix of 'Monkey say, Monkey Do' on Westbam's Bassplanet imprint. Mellow's mo bass remix has already been picked up by some of the major players (Westbam, Scottie B, Malente, Cut la Rock, Warrior One, Emynd, Big Dope P, Oh Snap!, Dj Flore, Hat + Hoodie, Sabbo, Slap in the Bass, Twist it!, Max le Daron to name a few……..)
It's clear that this is only the beginning, stay updated through soundcloud, mixcloud & facebook.
Between 2002 & 2007, he was part of the collective FWF, both as a dj and an organizer alongside people like Bunzero, Protesta, Mr Jo & Red Ant,… In 2008 he sets up the LowUp parties which focus on the then emerging global bass sound. Inviting, among others, people like DJ Flore, Schlachthofbronx, DJ Edgar, Joyce Muniz, Baobinga, Sany Pitbul, Sabbo, Warrior One and Munchi.
Mellow's ability to make crowds dance with his energetic and funky vibes made him play alongside Diplo, Poirier, South Rakkas Crew, Rico Tubbs, Scottie B, So Shifty and many others.
2013 Summer Mix Part1 : Dancehall Session by Dj Mellow on Mixcloud