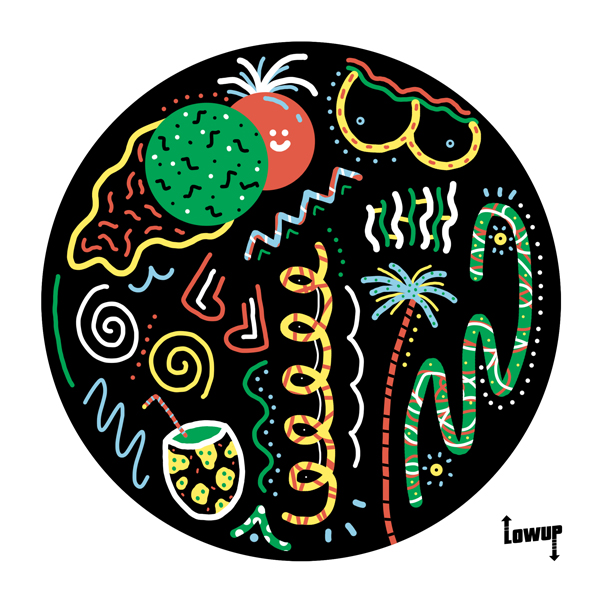 Buy it on our Bandcamp our iTunes,  Junodownload, Qobuz, Beatport, Amazon

Brussels' Lowup Records is keeping things in the family for their sixth official release, the Sunshanked EP by Max Le Daron, planned on the 24th of April. Drawing inspiration from the vast universe of African pop and dancehall, all five tracks sit between 89 and 105 bpm and sport gentle synth melodies that instill a luscious, dreamy atmosphere throughout.
With plenty of low-end and groove to boot, this is a set of sensual club tunes that allow for the sort of dancing where lots of body parts rub against each other. From Accra to Kingston via Manneken Pis, the Sunshanked EP solidifies Max Le Daron's position on the creative spearhead of the global bass movement with grace and assurance.