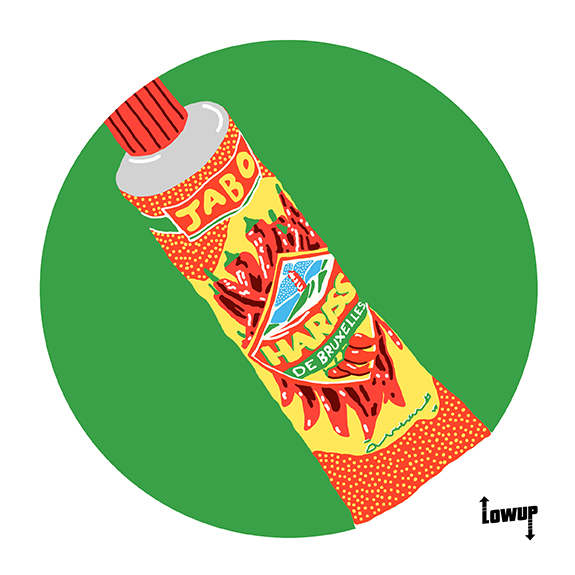 Jabo – Harissa EP (LWP009)
1. Harissa
2. Pastilla
Exclusive pre-release on Bandcamp February 23th and Official release Worldwide (iTunes, Beatport,  Junodownload,…) on February 27th
We're really proud to announce you the release of Jabo – Harissa EP. After our trip in UK with Morcee's Pinball EP, we take a plane to the Maghreb with this desert fusion of Morrocan beats with Juke, Footwork and Soca elements, playing with half and double tempos.
Jabo's particular universe has been put into pictures by Dutch VJ/visual artist Maarten Van Der Glas (http://www.indivisuals.nl/) in a forthcoming psychedelic video clip, representing the journey of an abstract object through a digitalized map of Morroco.
As usual the beautiful cover is made by Tim Colmant.
This EP is going to be followed by a remix EP in the end of March, with remixes by Lewis Cancut, DJ Mellow and Bauchamp.
The release is already supported by Toddla T in his radio show on BBC 1Xtra >>