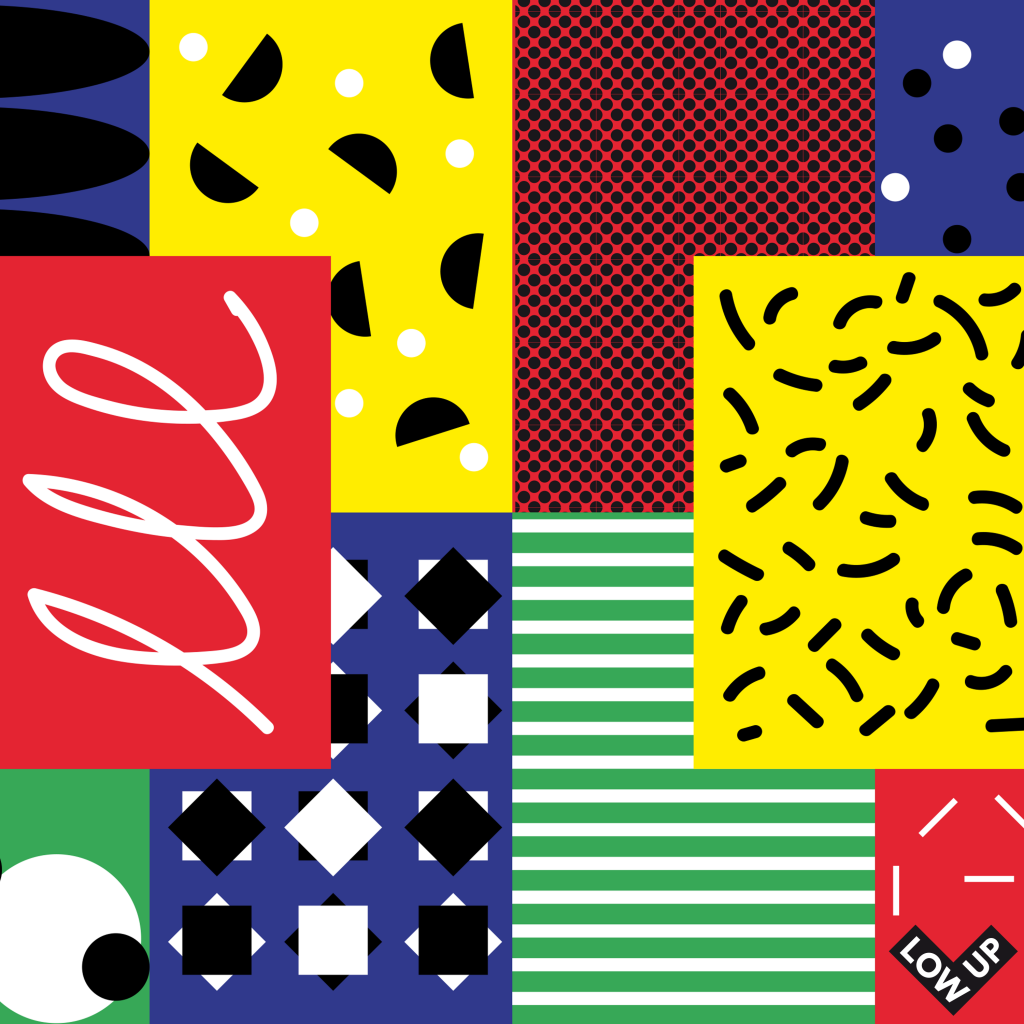 Mastering by Ten Eight Seven
Cover by Tim Colmant
1. blastah x Ytem – Tarraxinha Confusa
2. Gan Gah – Violons
3. Max le Daron – In a Bus
4. Klan Guru – Maze
5. Kid Cala – Po Pin
6. Flore – Iskaba
7. Kush Arora – Apparition Riddim
8. DJ Mellow – Alright!
9. Jowaa – Nano
10. Major Notes – Wosomor
11. Tommy Kid – Quest
12. Schnautzi – Kaliat
13. Jean-Jacques – On ira jusqu'au bout (Lazy Flow Remix)
14. Ozferti – From Lagos with Love
15. Young Tonne – Monster Weave
Ten years ago we started a monthly club night called Lowup.
Ten years later we're releasing a compilation on our own imprint. A long journey lays behind us.
You might know we really enjoy marking anniversaries, do you remember our free zip 5 years ago with some Murlo remixes or the compilation to mark our 7 years?
Building on that tradition we're particularly proud to release this 15 track compilation to celebrate. A diverse palette of producers represent a sample chart of contemporary global club sounds. With producers hailing from all over Europe but also the US and Africa, Lowup records continues to establish themselves as key players within the global club scene. A broad scope of influences from all over the world are combined with contemporary electronic sounds resulting in 15 highly personal & original sonic creations.
Let's us briefly walk you through it, but most important give it a listen!
Blastah, a hot upcoming producer from Lisboa and Ytem from Paris deliver with Tarraxinha Confusa, the perfect opener for this walk through our festive collection.
Next up is Gan Gah, a fixed value on Lowup records. This brussels based hero of the night does what is expected, with Violons he delivers another trademark banger. Picture yourself in a jeep arriving at a rave in the middle of a desert.
Next you're sitting in a bus from Accra to Lomé with In a Bus by Lowup's Max Le Daron.
Fusing elements of afro and dancehall with a romantic/haunting melody (further developing the sound and universe of his previous work on the label). A well told story unfolds into a piece of delicate & beautiful head body music.
Lille based collective Klan Guru who also released a remix of EYWA by Gan Gah on Lowup records deliver with Maze, a slightly more minimalistic and bass centered track with a haunting oriental & dusty feeling to it.
Kid Cala another hot & upcoming producer, this time from Madrid. Po Pin is a bouncy, party startin' instant good vibes kinda track.
We're more than thrilled to include Flore, strongholder of the french Bass scene and one of the first to ever dj at a Lowup party at Momo's back in 2008! With Iskaba she takes us on a more technoid tribal trip conjuring up a beautifully crafted sonic universe. A spiritual Congotronics techno trance workout gone gaga.
Kush Arora is a well established San Francisco based producer of future culture sounds. His track Apparition Riddim is a future sounding dancehall riddim screaming for some lyrics over them.
Lowups very own DJ Mellow presents us with a vintage mellow sounding Alright! A track that sits perfectly amongst the new wave of UK funky emerging these last couple of years.
Jowaa is the project by Gafacci, a Ghanaian producer and BBrave, Akwaaba Music's kingpin that has been causing a stir over the last couple of years. Nano characterized by their minimalistic and electronic approach results in a very danceable and infectious track.
London based Ghanaian Major Notes, who played at a recent Lowup night, is a versatile producer with a consistent string of quality releases. Wosomor combines elements of Afro and UK Funky into a very contagious dancefloor banger.
Tommy Kid is a Parisian producer, dj and co-founder / manager of the [re]sources label. With releases on Top Billin, Sound of Sumo, Knightwerk and of course his own label [re]sources he has been steadily working his way up over the last years. Quest is a beautiful roller combining elements of UK funky & bass with a haunting sense of menace. Great party track!
Schnautzi, Dirty Swiss head honcho of Argent Sale delivers a stark, raving mad percussive work-out. Kaliat contains influences from all over, impossible to classify.
Lazy Flow, a Paris based producer comes with a bold remix of a unknown song by Cameroon artist Jean-Jacques, for those who will appreciate it, this track is a dancefloor bomb. Think about Coupé-Décalé from 2048.
Brussels based Ozferti is someone close to Lowup. He's released several EPs where he carefully combines the legacy of Ethiopian music with electronic music. From Lagos with Love is a beautifully crafted melting pot of very diverse influences resulting in a highly personal and original musical universe.
Young Tonne is a transdisciplinary artist based in Berlin but originally from New Zealand. His project aims for a spacious Trap kind of sound, with hauntings of jungle. With Monster Weave he wants people to get deep and mystical on the dance floor.